My first running recap of the week
With this new blog comes the goal and general responsibility of keeping the content alive. With that in mind, I've decided to write a weekly running recap of the runs I did and how they went. I think it's going to be fun as well to look back on these posts in the future en see how much progress I've made.
Wednesday May 2, 2018
After having ran 5km twice the week before, I had decided to expand my run a bit. With the 7.5km Ladies Run Eindhoven coming up on June 10, I figured adding about 500m to my run each week would get me there quite nicely.
My run started out a bit rough, it was early and my legs were still a bit tired from Sunday's run. Around the 15 minute mark my left leg started to consider giving up, but I wouldn't have it. I needed to at least get back over the bridge across the highway! That thing has always been kind of a nemesis to me. The ramp towards it is loooong and gradual, so quite a leg killer. Pushing myself forward, I crossed the bridge and I felt my legs wake up completely. I felt awesome!
Coming back into the neighborhood park, I passed the 5km rather easily. In fact, I even did an extra bit around the block because I was on fire.
5,77 km – 37:37 min – 6.35 pace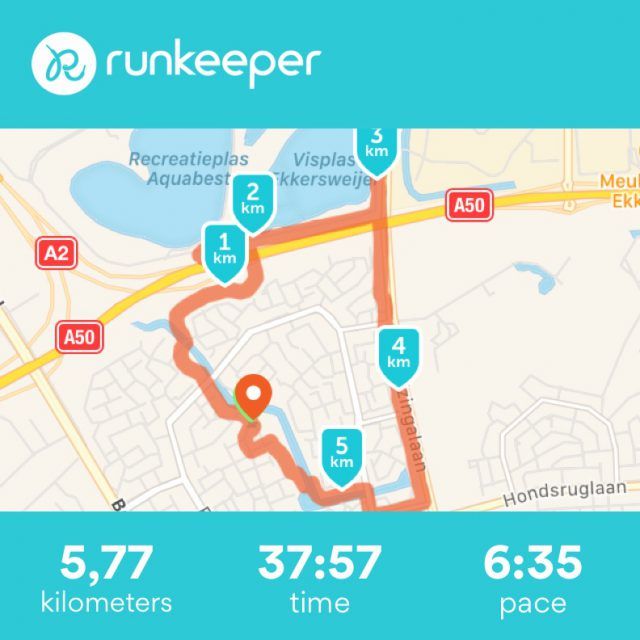 Saturday May 5, 2018
With Wednesday's great run in mind, I wondered this morning if I could actually reach 6km. With temperatures already in the double digits and not a cloud in sight, I left my jacket on the chair and put on my running cap.
It's clear the higher temperature is something I need to get used to again. After running through the entire winter, I now know I prefer to run when it's still a bit cold. Perhaps I'll just set the alarm clock on 6am next week, see how that goes…
Anyway, my run. Awesome! I took a little break after 9 minutes to try my hand at an actual running selfie. I'm sure the people on the highway below me were wondering what that crazy person up there was doing, running to and fro over the bridge, haha! But in the end, I gave up on pictures, made a video and got back to my run.
It was getting hotter, the sun burning down on me as I ran along the highway towards the trees at the end (hooray, shade!). The second bridge was tough again, as usual, but I got over it easier dan expected.
Reaching the point where I'd normally turn into the neighborhood again, I decided to keep going around the area. I wanted to get to 6km, and the route I've followed for the past 2 weeks wasn't enough.
Skipping the next shortcut into the park, I went even further than I had in mind. I checked my distance once, I was already well within reach of that 6. But I kept going. It was now a matter of 'can I reach the house in this one run?' Well, yes I could! I had actually run a whole kilometer further than Wednesday!
6.76km – 44:37 min – 6.36 pace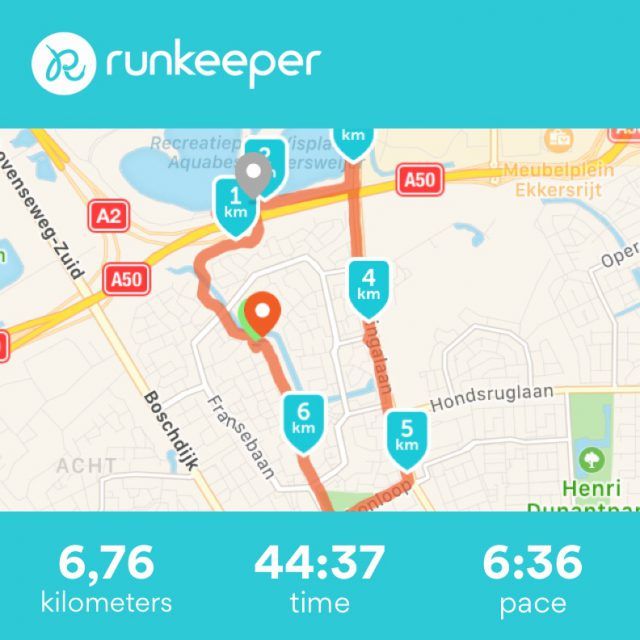 See you next week for another running recap!
X Mentha