The past couple of weeks have been quite difficult, when it comes to my running. With a 3 year old in preschool, cold and flu viruses have definitely found their way into our home. So I haven't been running as much as I would like, let alone what my schedule demands. It even got #LaCoach apping me if I was still running at all… Good thing I was wearing my gear and ready to go at that same moment 😉
Wednesday February 10
Training: 2000m – 8x(100m fast- 400m slow) – 2000m
I normally run on Tuesday, Thursday and Saturday/Sunday, but work and health has messed up my routine a bit. This Tuesday morning I had a meeting and in the evening Bas was out working, so I moved my running to Wednesday morning and set the alarm for 6am.
I had planned to do a to-and-fro because it was still so dark when I left, but as I reached my halfway/turnaround point, the sun was up and I could continue and run a full circle. Which, of course, ended with a run up and over the freeway overpass. Another 8km run, done! Easy peasy, yeah 😀
Sunday February 17
12km relaxed
With the weather hitting spring-like temperatures and not a cloud in sight, you'd think this would be a no brainer. Heck, 2 weeks ago I ran a full 21.5km while it was drizzling. Stepping out, in my 3/4 leggings and short sleeved t-shirt (omg finally!!!), I was rearing to go.
The first 4km went superb. Okay, my lungs had been feeling a bit stuffed up since Friday so I was a little short of breath, but I was running at a pace below 6:30! After 4km I decided to take a little breather. My schedule said I should enjoy this run, relax, take pictures, just chill. And so I did.
After about 250m (sort of my default/max walking distance when I'm running) I picked up my pace again and almost immediately I felt shit hit the fan. My mind was NOT where it should have been and my body followed suit. For another 4km I was running and walking and running and walking, struggling to run 1km each attempt.
At almost 8km I regained control over my mind (F U Jafar!) and I ran a full 2.5km (incl. a stupid traffic light wait) before my lungs jumped at the chance to ruin my running party. Pain, no breath, no more energy. Walked home, enjoying the sunshine. And then I found sushi in the fridge, hooray!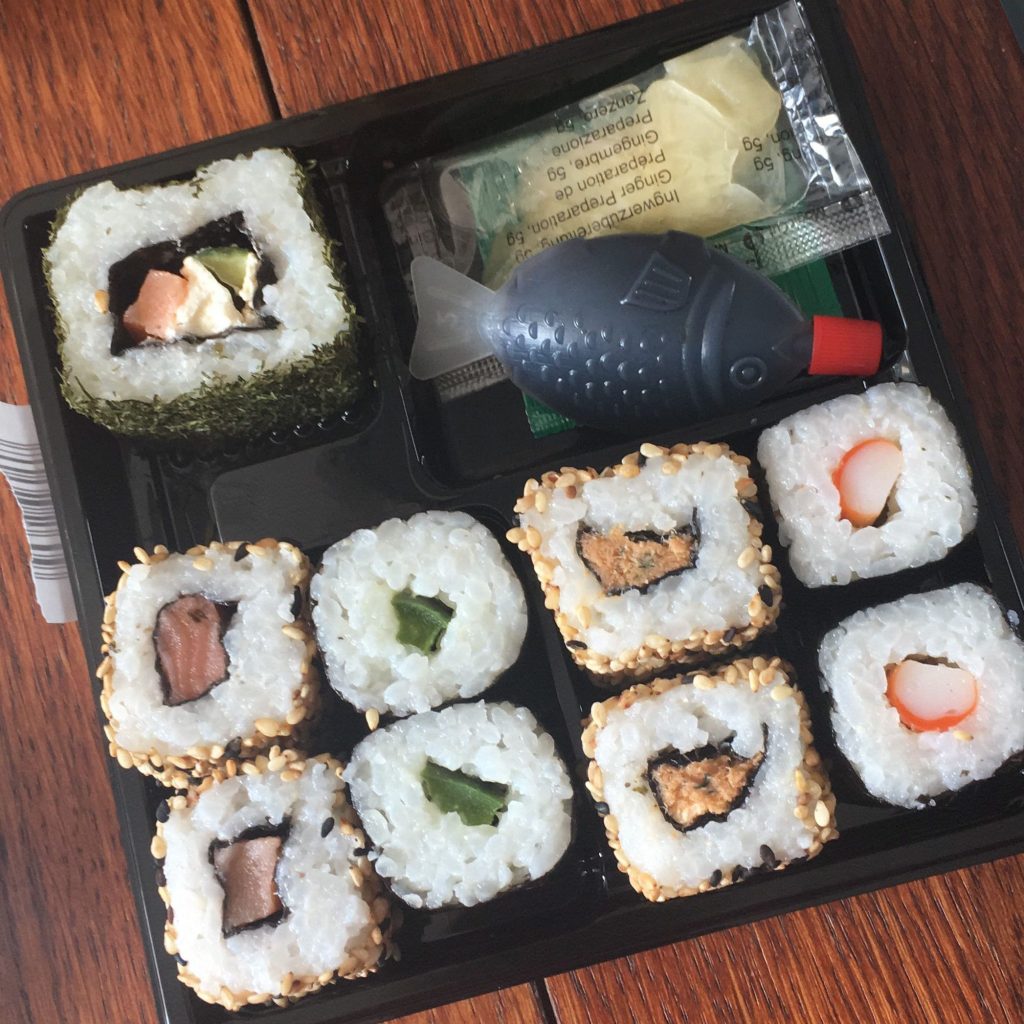 Despite feeling totally bummed about a (partially) crappy run, I'm still happy I went. Bit tomorrow I'm calling my doctor and have my lungs checked. With the marathon just 7 weeks away, I really can't have any more delays…