So I'm a bit late, writing the week 20 recap, but you didn't actually miss very much. While I did run 3 times, none of the runs were really something to brag about. There have been worse runs, but also much better ones.
Tuesday May 15
Usually I run on Wednesday and Saturday/Sunday, but my son started preschool today, so I figured Tuesday and Thursday mornings and one in the weekend were a great moment for running.
Today I tried out Strava for the first time, as I wanted to see how the GPS results would be compared to Runkeeper. The first 5km went really well, but I had to walk the greater part of the next km. The hill up to the bridge over the freeway was just too much for me to handle. I didn't feel like walking the entire way home, so I tried to run the last kilometer and I picked up a surprisingly decent pace. All in all a fair run. And the GPS seemed to be allright, albeit a bit wiggly here and there.
7 km – 48:46 min – 6:57pace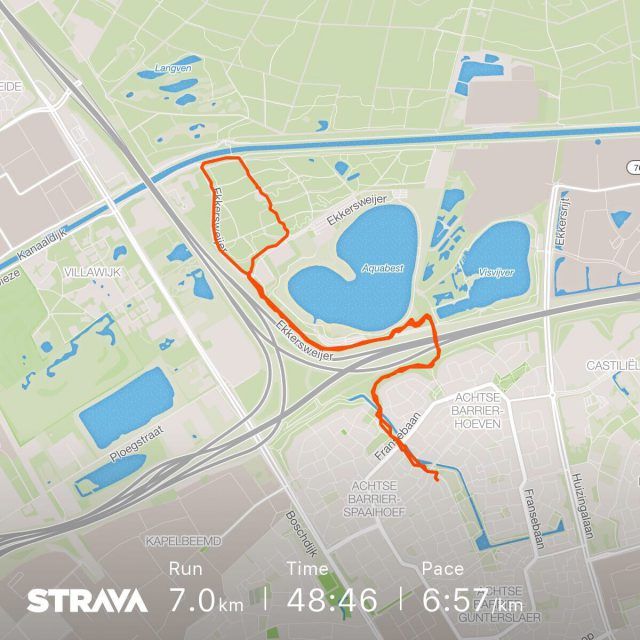 Thursday May 17
Two days later, kid in preschool, I'm out running again, yay! It was a short run, but a good one. Until I saw what Strava did… I eventually manually entered it into Runkeeper, as Strava doesn't support the editing of maps. Runkeeper: 1, Strava: 0. According to the Runkeeper results, based on time and distance, I had held an average pace of 6:28, so it seems like I'm gradually improving there, hurray! I can't wait to get myself a Garmin so I can work on running a steady pace.
4.49 km – 29:03 min – 6:28 pace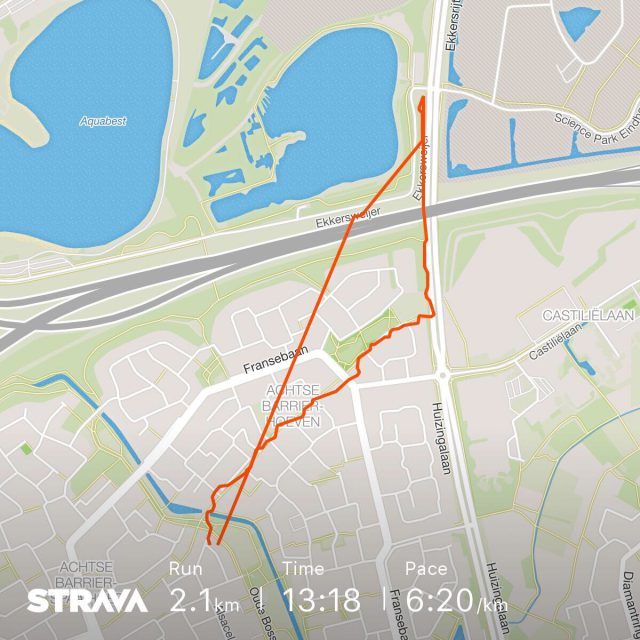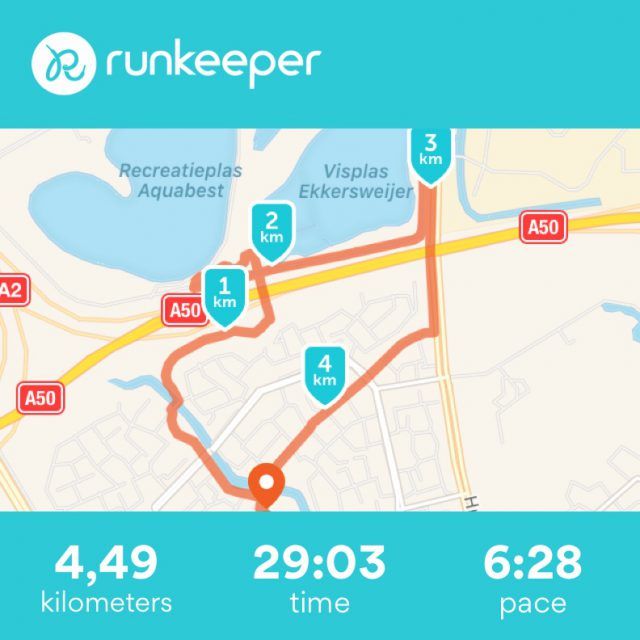 Saturday May 19
Let me keep this one short by pointing you towards the lengthy post I wrote about this specific run: a frustrating run.
3.9 km – 25:07 min – 6:26 pace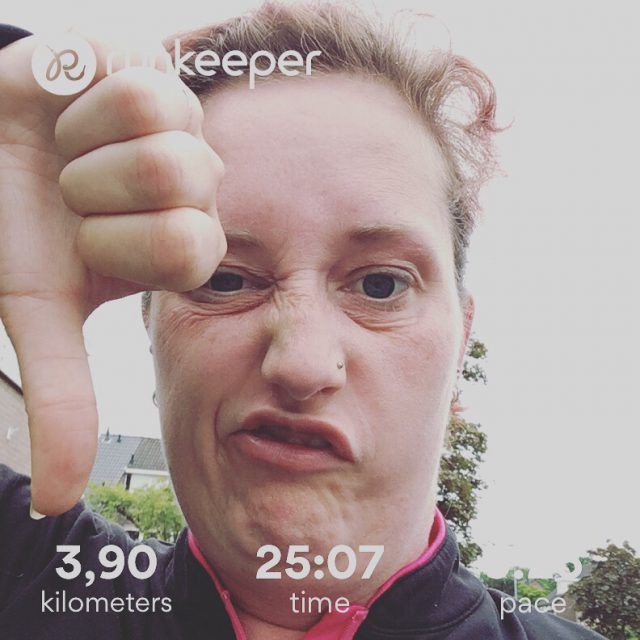 Let's hope the next weeks are better because I have the 7.5km Ladies Run Eindhoven coming up in June!
X Mentha