With ups and downs, every running week is different. This week was pretty okay. Sure, the runs weren't completely what I'd hoped for, but they also went better than expected. I do hope to get back on track to the 7.5km goal for June 10th, because right now I'm not so sure I'll make it…
Tuesday May 22
Tuesday was a good day! After dropping Vik off at preschool, I went home, changed into my gear and started my run. The first 4km went really well and then I was not so subtly reminded I gave birth 2 years ago… Yes, mama sprung a leak… Now, I could have just continued running, I was feeling good and I'm sure I could have gotten further. But that would probably have meant a very wet pair of shorts and it just wasn't worth it. So I cut the run short and walked home.
4.1 km – 26:26 min – 6:27 pace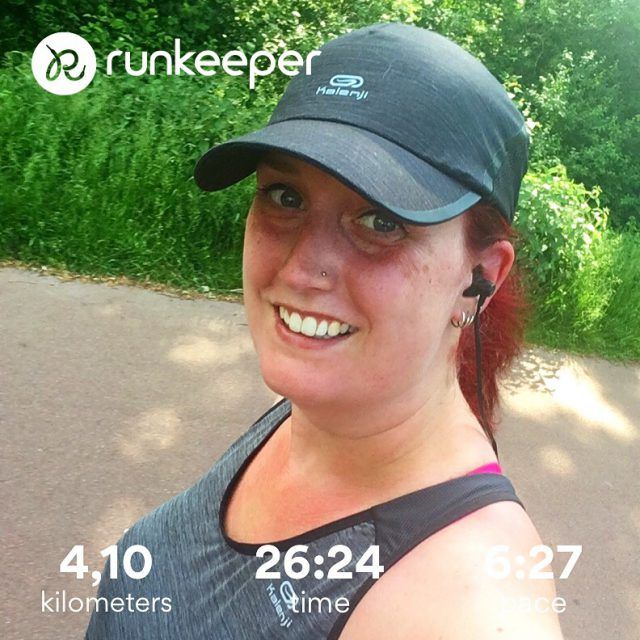 Saturday May 26
Initially the idea was to go for a run on Thursday morning, but I'm just not a fan of running in the rain. So I postponed my run to Thursday evening, after Vik had gone to sleep. And that idea was also very quickly discarded once the first thunderclaps wens off just when I was about to change into my gear. Yeah… nope.
With Friday always being the day I'm alone with Vik, that was a no go as well. This left Saturday as the first available option to get my butt moving again. With my iPhone/Runkeeper combo being so iffy lately, I decided to put my Fitbit in running mode as well. Which turned out to be a great idea, because I really don't know what Runkeeper was thinking but the map was waaaaaaay off. Pathetic, really.
The run itself went quite well again, running for 5km then a 500m walk and another 1.5km run, totally to 7km.
7.06 km – 50 min – 7:13 pace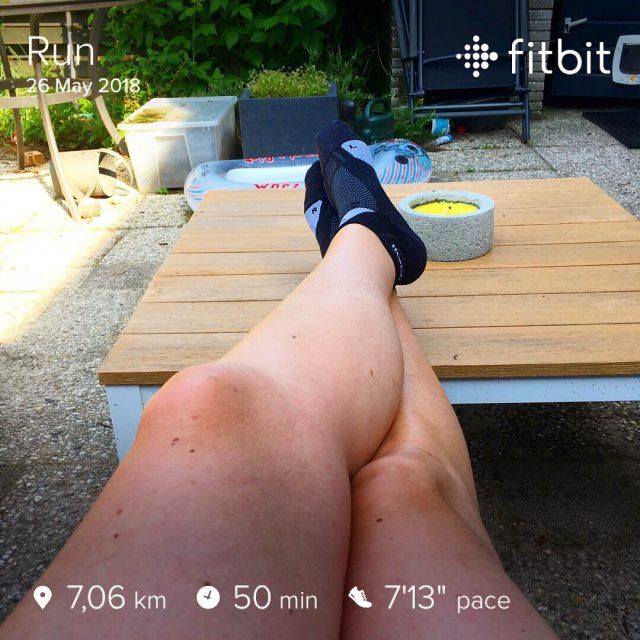 So that was another decent running week. Let's see if I can improve myself again next week. Stay tuned!
X Mentha