With the 7.5km Ladies Run Eindhoven coming up next week, I was starting to get a bit nervous. Lately it seems like my bad, or should I say 'lesser' runs have started to overshadow the really good ones. Just a few weeks ago I suddenly ran 7km non stop, twice. But after that I've been struggling to get beyond 5km. Can I get back to that 7km and how difficult its it going to be? Going into this week, I really felt something needed to happen, I needed my distance to increase, I wanted to feel that runners high again! Read on to see if that goal of running 7.5km is within reach again…
Tuesday May 29
It's 6:30am and I'm in my gear, ready to run. Why so early? Because a certain tiny human crawled into our bed at 5am and decided he had slept enough… Never in my wildest dreams would I have expected the temperature to be over 20C at 6:30 am though. Not to mention the humidity feeling likes it's at least 200% or something. I'm keeping this segment short: my ran sucked.
3.55 km – 24:49 min – 7:00 pace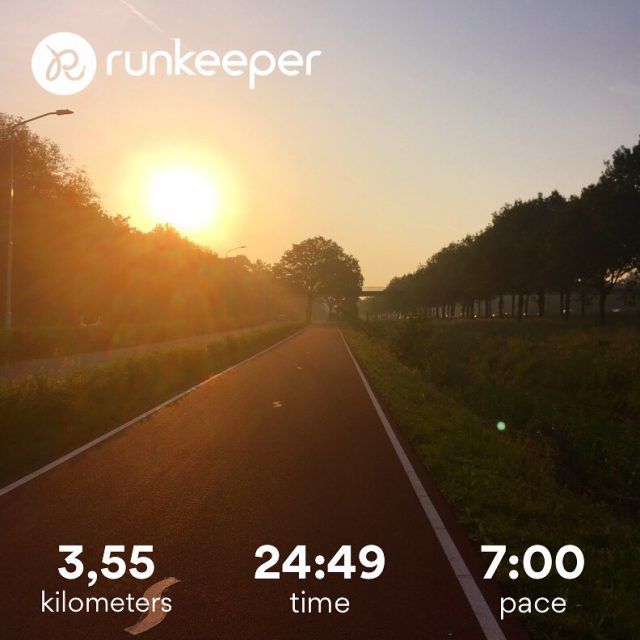 Thursday May 31
This morning we had clients coming over to discuss a project, so I had to skip my morning run. With the results being so poorly lately, I was honestly not looking forward to going for a run anyways, so I didn't mind that much. But as late afternoon approached I started to feel the itch. I wanted to be out there! And so I did something I normally don't do: I went for a run after dinner.
Now, usually I'd wait longer before going out there, or just eat less and then the rest afterwards. But this was kind of a spur of the moment thing. What happened next was an amazing surprise. I actually ran for 52 minutes straight, over a distance of 7.5km! NON STOP! I'm so fucking proud of myself! I may not be the fastest runner out there, but this was a personal record in both duration and distance. Bye bye doubts and fears, hello renewed hope for a non stop Ladies Run next week. Bring it on! Best way to end the month of May 🙂
7.51 km – 51:55 min – 6:55 pace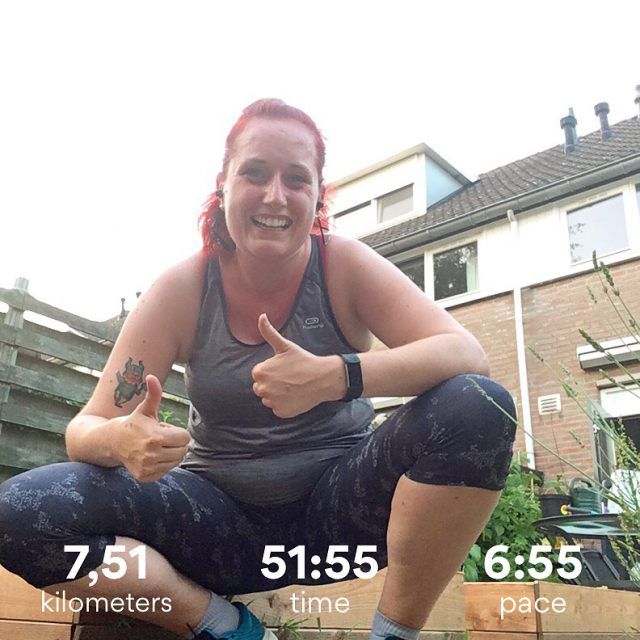 Saturday June 2
The first run of June was another evening run. I did wait a little bit longer after dinner, if only because my boyfriend was still out cycling and I had to wait for him to return. I decided on an interval training, to focus a bit more on increasing my speed. The interval I chose was 2 minutes fast, 1 minutes slow for a total of 12 repetitions.
I started with a steady ca. 2km (unrecorded) run to warm up and then switched on Runkeeper for the intervals. Lesson learned: don't blow yourself up during the first interval because it will only make things harder… In the end I walked a bit during 3 fast intervals, dribbled all slow intervals, running 7.5km total again. my averages weren't too bad, even ran a few intervals under 6 minutes pace. But I'm going to have to work on keeping a steady pace, because right now I'm all over the place.
5.96 km – 39:50 min – 6:41 pace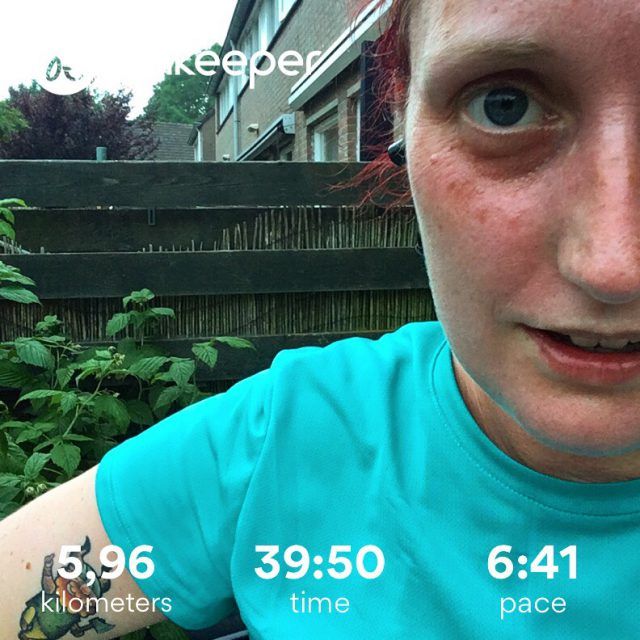 Conclusion
I started this blog exactly a month ago. In that time I gained over 120 Instagram followers (thank you all so much!) and increased my running distance with 2.5km. I ran 12 times, reaching a total distance of 63.4km at a 7:14 average pace. Despite the setbacks in running the past few weeks, these past few runs have really given me new confidence in reaching that 10km goal in October.
X Mentha