This week marked the week of my third run of the year: the 7.5km at the Ladies Run Eindhoven. I'll write a race recap later this week and stick to my training runs in this post. With the run getting really close, I was getting a bit nervous whether I'd make it or not. This week: a new route and stairs from hell.
Tuesday June 5 – A new route
This morning I decided to switch up my routes a bit. Running the same round each time can get a bit boring and knowing how far you still 'have' to go isn't much of a motivator either.
So I headed towards a small but pretty part of nature here in Eindhoven, smushed between the houses. It has recently been upgraded to an even prettier area, with ponds for salamanders and new paths through the loveliest bits. Perfect place for a run!
Because I hadn't run there yet, distance was a complete guess. After about 3.5km my head got a bit in the way. 'How far is it back home? Do I go straight home, or take a right and go a bit further? Omg I can't go any further! Help!' A little 500m walk helped a bunch and I took that right turn. Suddenly Strava told me I was a 5km and my time was 32 minutes. I've never run a 5km that fast! And I walked! What the..?
500m further I had to make another choice: stairs or hill? I took the stairs. Probably should've gone up the hill, because the stairs nearly killed me, haha! Once upstairs, I walked across the bicycle bridge over the freeway and then ran the last kilometer home.
Turned out all my kilometers (except the two where I walked a bit) were well under 6:30 minutes and so was my average pace. What a great run!
7.0 km – 45:15 min – 6:27 pace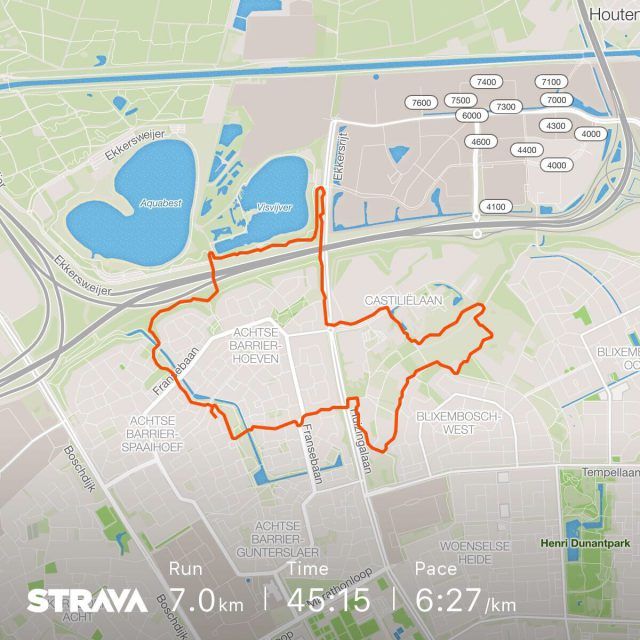 Thursday June 7 – The Stairs from Hell
Getting closer to the Ladies Run, I felt I needed to watch myself and save my energy. So I went out and did a stairs training. I've heard they're great for improving speed and endurance. Figured I'd give it a try.
The stairs by the freeway bicycle crossing is about 1.5km from home. Perfect warming up distance, don't you think? This time I also went without a tracker or music, to see how that would go.
The staircase itself is a bit hidden away, you can easily miss it when crossing the bridge. It's also quite high and because they nearly got me, just two days before, I've dubbed it the Stairs from Hell. Starting out, I was a bit worried I wouldn't get up the stairs more than 5 times. But surprisingly enough I managed to climb them 10 times before I had to give in.
Afterwards I ran the longest, most painful 1.5km cooling down ever, hahaha! And I totally forgot to count the steps…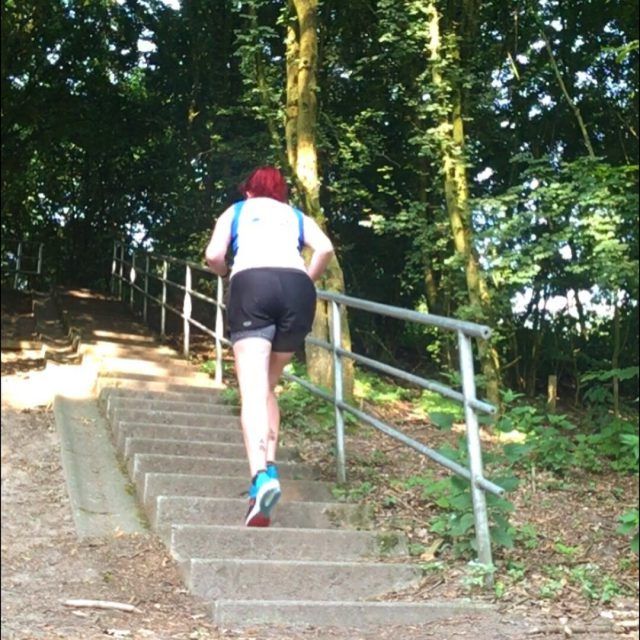 Sunday June 10
Race day! I'll write a dedicated post later this week. Stay tuned!
X Mentha