The week after the Ladies Run Eindhoven didn't go quite as well as I had hoped/thought/planned. I was supposed to start my new training schedule with my coach IkBeginVandaag but something got in the way… The trouble started as the previous week ended. After a great race, I felt great. But as the evening progressed, I felt myself getting a bit nauseous. Perhaps it was something I ate? But my boyfriend had eaten the same and he was feeling just fine. So not something I ate. I hoped it would pass by after a good nights sleep, so I went to bed at 8pm. That night my stomach turned upside down and the next two days became a full on stomach flu party, as The Little One caught the same bug. Juuuust great!
Wednesday June 13
I skipped my run on Tuesday, but luckily by Wednesday I was feeling a LOT better. Hurray! I was ready to start my new training schedule! It was an interval training, repeating a combination of a relaxed pace and a bit faster with a 2 minute walk, three times. All in all I had a great run. Increasing my speed was challenging, especially when you're about halfway up a viaduct ramp. That one hurt a bit…
5.5 km – 37 min – 6:48 pace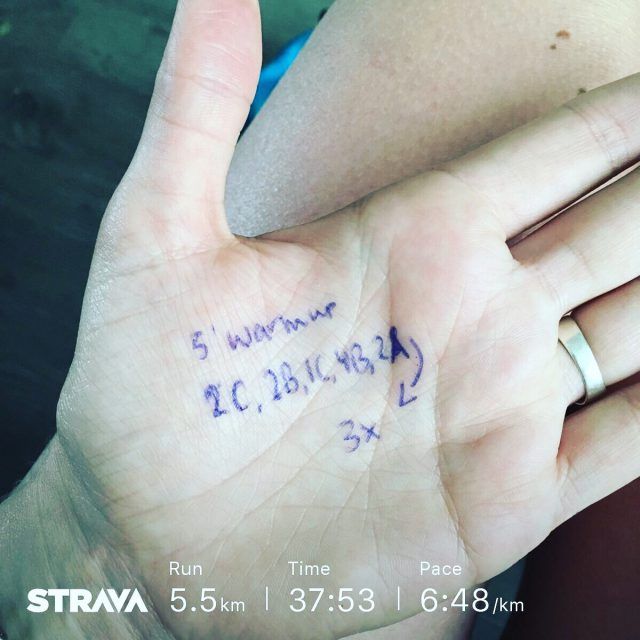 Friday June 15
This training was… interesting, to day the least. Okay, it sucked. There, I said it. But admittedly, that was my own damn fault. I shouldn't have had those 2 glasses of wine in the afternoon and at dinner. My boyfriend being home extra late, bringing the dinner didn't help either. Nor did the fact that the Thai food place messed up my order and gave me something 10 times as hot as usual. HOT HOT HOT!!!
I did go for a run, although it was too soon after dinner (would've been dark if I had gone later and I wasn't in the mood for running in the dark). In the end it was only half a run, because I got really close to throwing up and I'd done enough of that earlier this week.
3.3 km – 22 min – 6:41 pace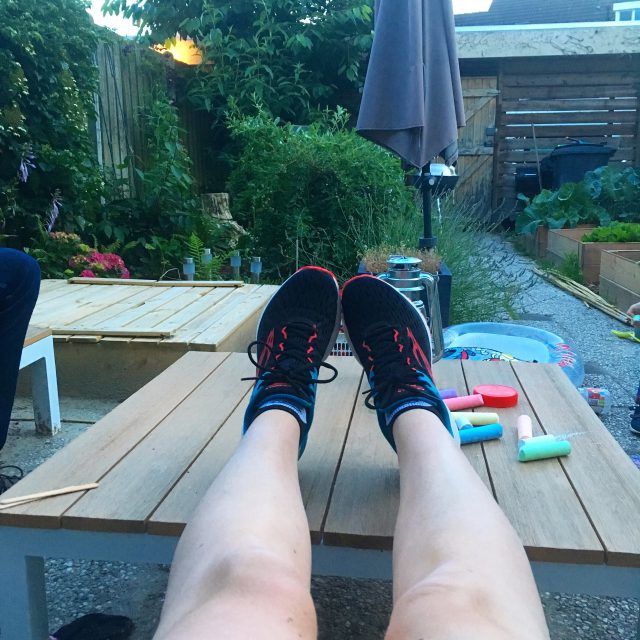 Sunday June 17
My schedule consists of 2 shorter and more intensive workouts and 1 longer run with extra challenges. Today's run consisted of another interval: 35 minutes running with a 1 minute increase every 5 minutes. I did a tiny walk somewhere in the middle when my guts started jumping against the rhythm. The waking didn't help though, but it didn't get any worse either, so I picked up my pace again. Things got a little bit tougher once again when the sun came out, but I ignored it and pushed through.
5.2 km – 33 min – 6:21 pace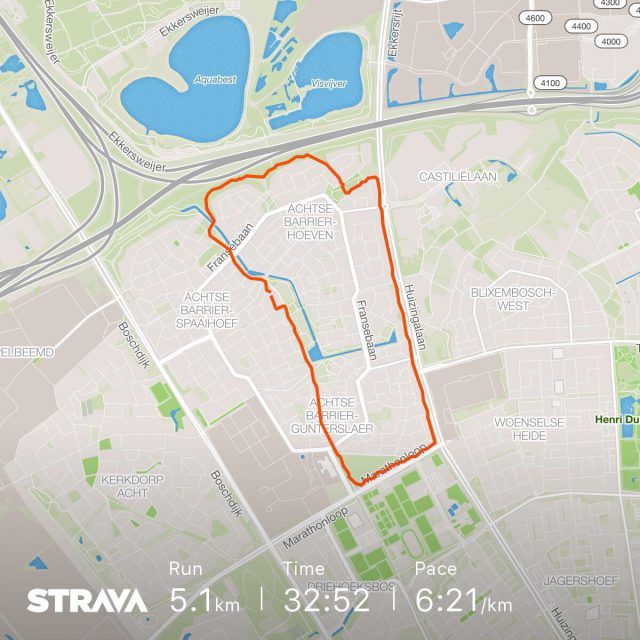 And that afternoon I went to Decathlon and bought myself a Garmin Forerunner 235. Writing my new training schedule on my hand proved to be far from ideal, hahaha!