Whoops! I missed a week of blogging, sorry about that. I've just been busy with life and such. Nothing major, just spending time with my boys and doing my workouts. I finished the first three week schedule by La Coach and started the second set of three weeks. Let me just tell you, I love her workouts! They're not the easiest, but they are incredibly fun and diverse. Let's see if I can remember how the past two weeks of training went. Good thing I keep notes in Garmin Connect 😉
I have decided to write my workout recaps a bit different. Writing still doesn't come natural to me, so I'm still finding my way in blogging and developing my own writing style.
Last week of the first schedule
The final week of my first schedule started with a 40 minute interval workout. It went really well, with the hardest parts being the part where I ran up the ramp to a bridge and the final speed increase in a burning hot sun. That hurt a bit… But in the end I came home with a new 5km PR (31:42) and a feeling i had a really great run.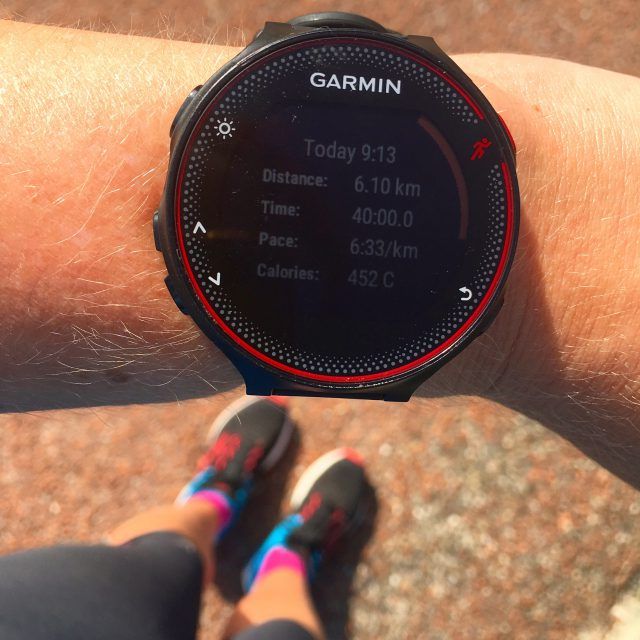 Running with a piece of chalk?
A workout that requires taking a piece of chalk with you. Plus side of having a young child: there's always chalk available because he loves to draw on the garden tiles.
This workout was a really killer. Draw a line, run 6 minutes, draw another line, run back slowly and then run the bit again only 15 seconds faster. Repeat, again 15 seconds faster. It sounds easy enough, but it's basically guesswork when it comes to running 15 seconds faster over a distance of 940m. A whole km would have been easier…
Early bird has the park to herself
On Sunday I got up ridiculously early, to beat the heat. At 6:30 am I was on my bike, headed towards a park elsewhere in Eindhoven. I felt like a change of scenery. Just before 7am I locked up my bike and ran towards the trees. Schedule instruction: 10 minutes running, 1 minute increase of speed. Repeat 4 times. The day was already heating up quickly, but I had the park all to myself. I saw maybe 2 other people, walking their dogs, but that's it. While my run itself felt pretty good, I did slow down towards the end because of the increasing temperature. I'm not made for temperatures above 20 degrees!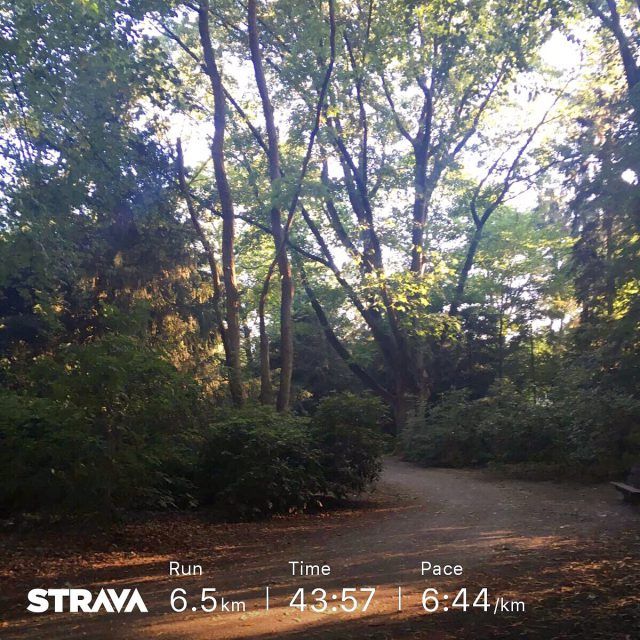 New schedule starts now
I have to do WHAT?! That was my initial reaction to seeing the first workout on the new schedule. 4 minutes running followed by a 20 second sprint and a 40 second walk. Repeat a total of 8 times. I HAVE TO SPRINT??? EIGHT TIMES??? Oh man, this is gonna hurt! I'm very much NOT a sprinter… But okay, I'll give it a shot. What's 20 seconds in a 5 minute period? Turns out it was easier than expected. I even felt like I was going faster each time. Well, until the halfway mark. I slowed down after that, haha! And deciding to run home via the sound barrier by the highway wasn't the best idea either. It went up. I'm not good with 'up' at the end of a run.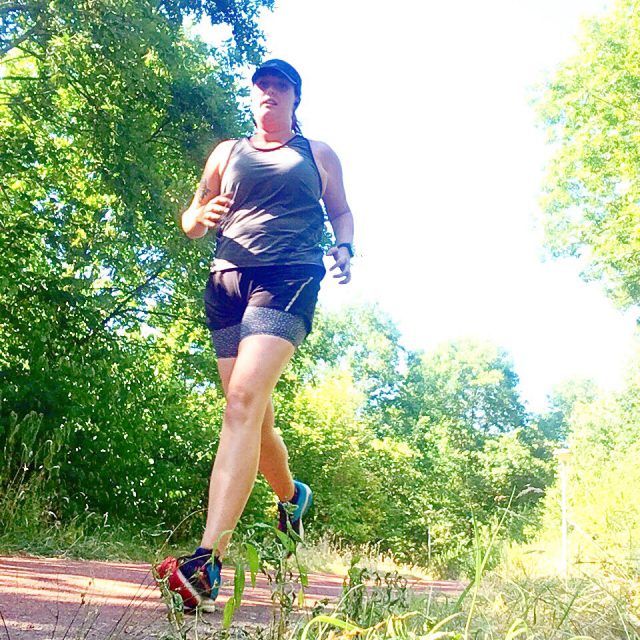 Run Mentha, run!
5 times 5 minutes, faster with every interval, with added note: 'Dose it!' Well, apparently dosing is another one of those talents I just don't seem to have. And so I ran, and I increased speed and by the time I hit the last interval I had almost completely blown myself up. Still, my results speak for themselves. 6:51 – 6:18 – 6:02 – 5:43 – 5:46. Just a few weeks ago I would never have imagined running under 6 minutes!
Be still, my heart
Run for 35 minutes, keeping my heartbeat below 135 and increasing speed for a minute after every 8 minutes. How the heck do people keep their heart rate low? Just taking a deep breath or saying hello to a fellow runner meant a spike up. Eventually I gave up on the 135, because I just didn't feel like walking (apparently the only way to keep my heart rate that low) and ran a relaxed, slow run instead.