It's my second week of training with La Coach Laetitia and me and my new Garmin Forerunner 235 are ready to go! No more writing my schedule on my hand, no more having to think about times while running and, most importantly: a decent GPS, better than that of my phone, yay! This week: interval, stairs and planks.
Tuesday June 19
Interval time! First things first, how does my new Garmin work? I mean, I installed an configured all kinds of stuff when I got it last weekend, but I haven't actually USED it yet. So, here goes. Red button, red button, wait for GPS signal to come through, press red button to start. GO!
10 minutes regular pace, 2′ increase speed, 10′ regular, 3′ increased, 2′ recovery, 10′ regular and last but not least, another 2′ increased. Done! Last 12 minutes went ever so smoothly. I was totally feeling it, running well below 6:30/km.
6.02km – 39 min – 6:29 pace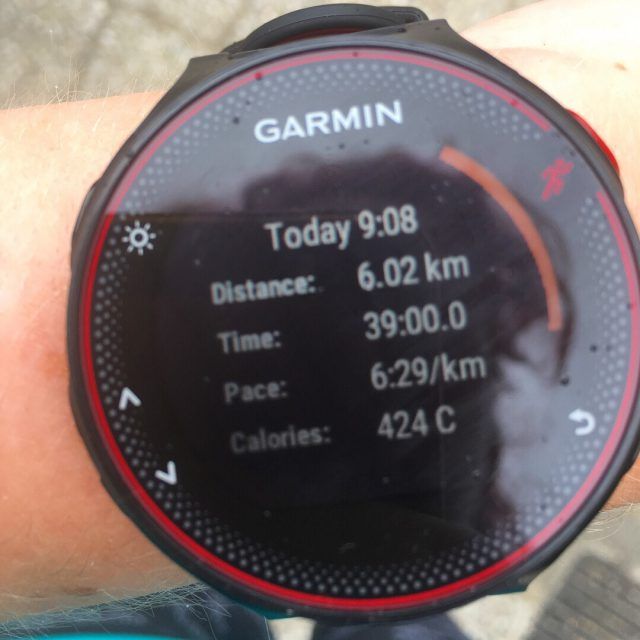 Thursday June 21
Ooooh, one of my favorite kinds of workout so far: stairs training. Tough, but so very rewarding when finished! My warming up was 10′ so I had to run a bit further and back to the stairs, as it's only 8 minutes away… 10 times up and down, just like I did a few weeks ago. With one major difference: as little pause in between as possible. I wanted to kick butt on this one. 29 minutes and 360 steps later I arrive home sweating like I had never sweated before in my life. For the first time ever it was streaming down my face and I loved it! And as it was my boyfriend's birthday, my post-run snack was a big piece of apple pie. Yum!
So totally worth 2 days of sore muscles 😉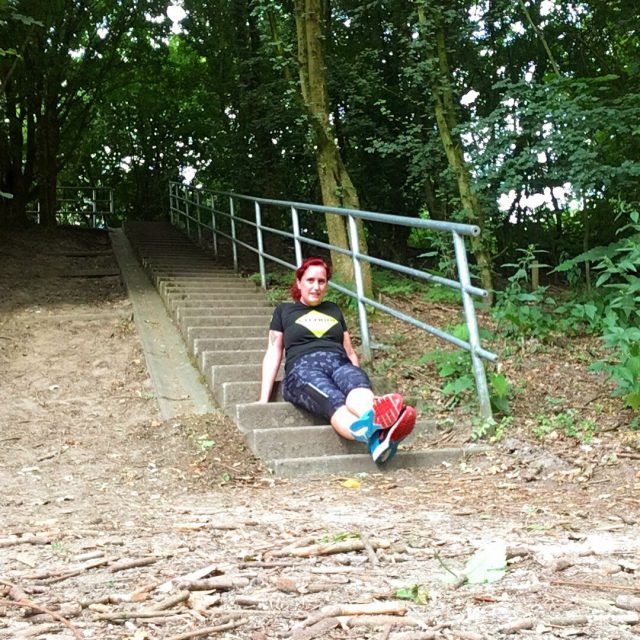 Sunday June 24
Running for 40 minutes, not a problem. Planking for 30 seconds every kilometer… That's a different story. A 30 second plank is hard enough as it is. I really should have done a planking challenge this week, but hey, I'm actually quite a lazy person so that obviously didn't happen.
Did you know, that a single kilometer can sometimes feel like 10? Not this time. They came as fast as they could, forcing me on the ground. Oh hey, other people on the road, yay! Don't mind me, I'm just planking my abs off here, run along. Aaand… workout done. But I'm almost home and I have about 300m left to hit 6km, I'm not stopping yet! 6km done and another 30 second plank, because La Coach said I had to plank every kilometer.
6.02 km – 42:09 – 7:00 pace